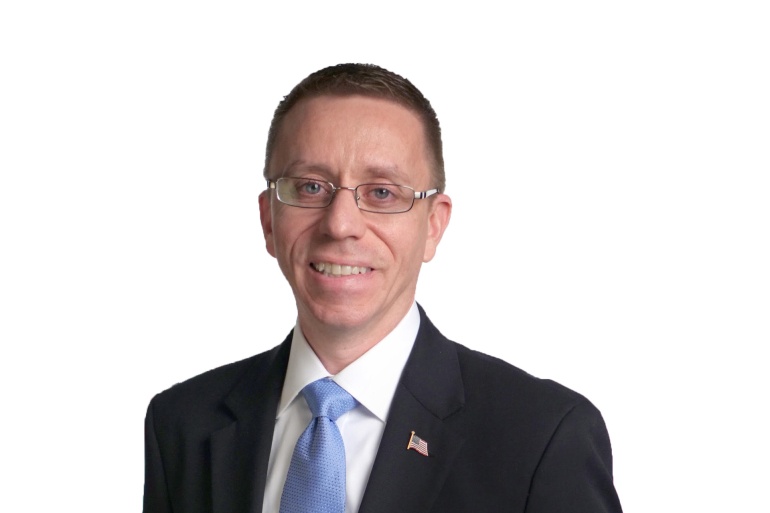 Chief Executive Officer
Brief info
Mike Dovilla is the inaugural chief executive officer of the USS Cleveland Legacy Foundation, a nonprofit established to support the future USS Cleveland (LCS 31), the fourth ship in U.S. history to be named for Cleveland, Ohio.
A native of Cleveland, Mike has dedicated his professional career to public service. Among other roles, he has served as chief of staff at the U.S. Office of Personnel Management; majority whip of the Ohio House of Representatives, to which he was elected to three terms representing southwestern Cuyahoga County; advisor to U.S. Sen. George V. Voinovich; and Presidential Management Fellow at the U.S. Department of State.
As an entrepreneur, Mike has founded and led two small businesses in Greater Cleveland, The Dovilla Group, a government relations consulting firm, and The Grindstone Institute, a leadership development company. He has also taught as an adjunct professor at Baldwin Wallace University.
Mike is a commander in the U.S. Navy Reserve. He was selected for a direct commission in 2002 and is qualified as an intelligence officer and an information warfare officer. He has been twice recalled to active duty, in support of Operation Iraqi Freedom in Baghdad, Iraq (2007-2008) and the Office of the Deputy Under Secretary of the Navy in Washington, D.C. (2020-2021). As a reservist, he has served as a regional training officer, unit commanding officer, and unit executive officer, among other leadership roles.
Mike holds a Doctor of Education from the University of Illinois Urbana-Champaign, Master of Arts in National Security and Strategic Studies from the U.S. Naval War College, Master of Public Administration from The American University, and Bachelor of Arts from Baldwin Wallace University. He completed the Senior Managers in Government executive education program at the Harvard Kennedy School.
A dedicated volunteer for more than 25 years, Mike has mentored students in the Phi Kappa Tau Fraternity, which he served as the 48th national president (2016-2018), and with College Now Greater Cleveland. He was named a Presidential Leadership Scholar (2020) and American Marshall Memorial Fellow (2009) and serves as a member of numerous civic and veterans organizations. Mike resides in his hometown of Berea, Ohio.