By tradition, the ship sponsor is a female civilian who is invited to "sponsor" a vessel, presumably to bestow good luck and divine protection over the seagoing vessel and all that sail aboard. In the United States Navy and the United States Coast Guard, the sponsor is technically considered a permanent member of the ship's crew and is expected to give a part of her personality to the ship, as well as advocate for its continued service and well-being.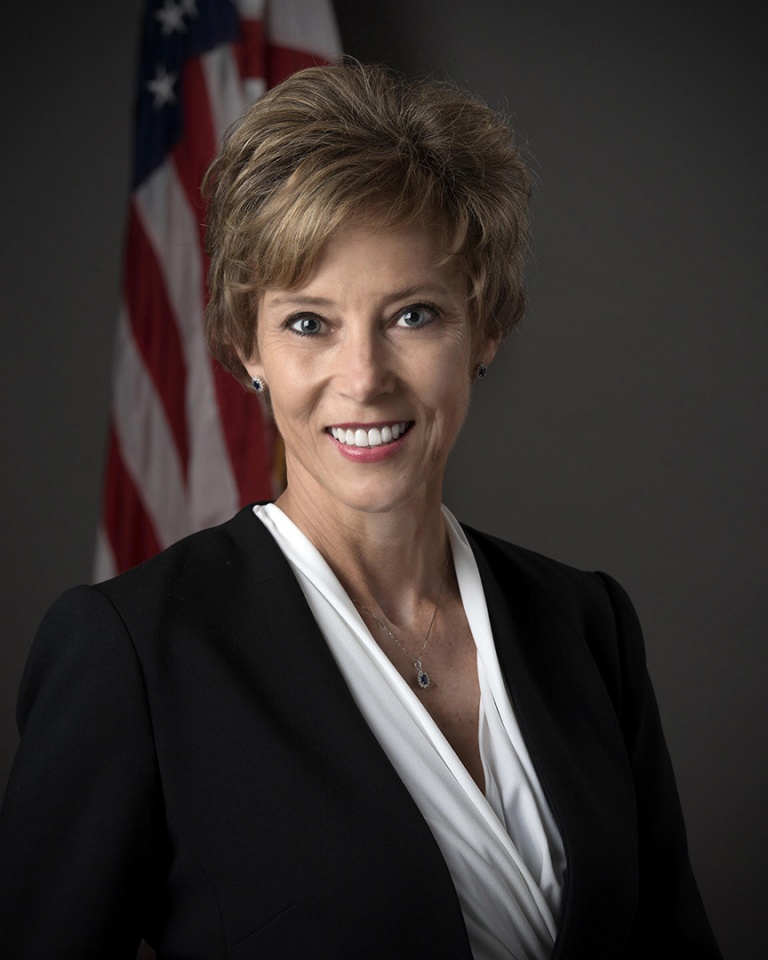 As the wife of a Clevelander, Robyn Modly has embraced the city as her own.  She believes the people of Cleveland are among the kindest, most genuine, and loyal people in the world.  She is thrilled to have the opportunity to be the sponsor of a ship bearing the name of this great city.  In her effort to support the ship's crew through the years, she knows she will continually represent the sincere, generous and devoted character of the residents of Cleveland and its surrounding areas.
Prior to this, Robyn counseled adults and children with Attention Deficit Disorder (ADD).  She taught courses on "Parenting ADD Through the Life Span."  She served on the Board of the AACO, Maryland chapter of CHADD (Children and Adults with ADD) and was a certified instructor with CHADD International. 
She holds a Bachelor's degree in Marketing/Journalism from University of Richmond, a Masters degree in Counseling from University of Colorado, and a Masters degree in Human Development and Psychology from Harvard Graduate School of Education. Robyn has certificates in Wine Studies from the Culinary Institute of America. 
She is married to a loyal Cleveland sports fan. Together they have four children, two grandchildren, and a golden retriever.