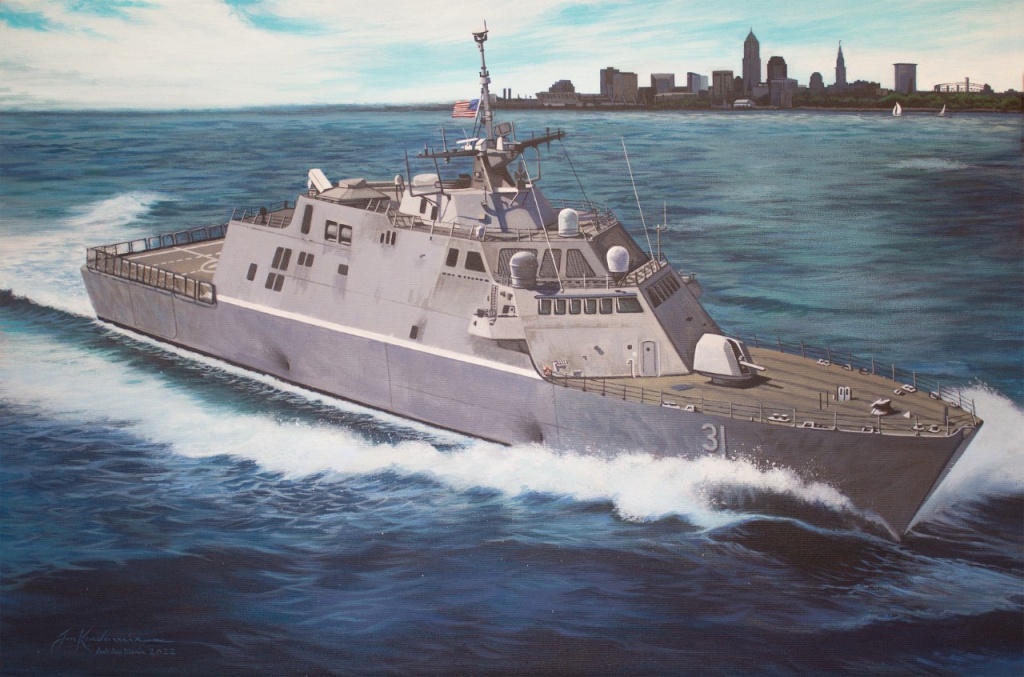 "Don't Give Up the Ship!" by Jon Kardamis Fine Art
USS Cleveland LCS-31 Custom Painting
Limited edition giclee print series
This exclusive limited-edition series of 216 prints captures the historic and momentous occasion of the U.S. Navy LCS-31 commissioning and deployment in honor of the great city of Cleveland.
Order your piece of history today!
Only $500 donation (tax exempt) for a 20 x 30″ coated canvas giclee print, gallery stretched, and ready for display. Frame not included.