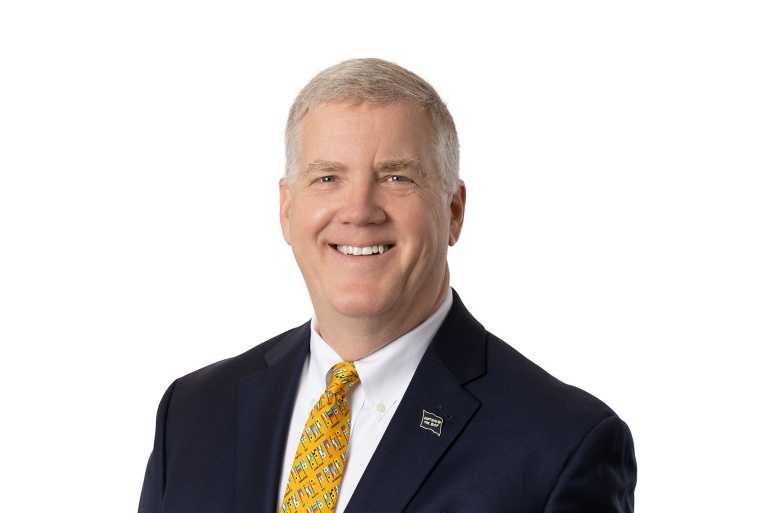 Chairman
Brief info
Jim Folk is in his 41st season in Major League Baseball and 31st with the Cleveland Guardians. He joined the organization in June of 1992 as Director, Ballpark Operations and was elevated to Vice President, Ballpark Operations in November 2001; he will lead the next generation of ballpark improvements at Progressive Field after being named to his current position in December 2020.
As VP of Ballpark Improvements Jim acts as program manager to assess, prioritize, and sequence short- and long-term facility enhancements that address major modernization activities at Progressive Field. He was heavily involved in the design and construction activities of the ballpark, overseeing the 1993 final series at Cleveland Stadium and the 1994 opening at then Jacobs Field. He acted as a Project Manager for the Goodyear Spring Training/Player Development Complex and Ballpark, overseeing design and construction activities from 2007-2009.
Since joining the Guardians Jim has overseen Major League Baseball's All-Star game twice (1997 & 2019), three World Series (1995, 1997, and 2016), and a total of 49 Postseason home games at Progressive Field, along with the then Major League record of 455 consecutive sell-out games, with nearly sixty million fans walking through the gates. In addition, he has assisted Major League Baseball and/or the home club in the execution and supervision of All-Star Games in Chicago (1983 & 2003), Baltimore (1993), and Philadelphia (1996), and World Series in New York (2001 & 2009), Chicago (2005), and Detroit (2006).
The Naperville, IL native's career in baseball began in 1979 with the Chicago White Sox, spending five of his ten seasons as Assistant Director, Ballpark Operations (1984-88). From 1989-92, Jim was Director of Operations for the Florida Suncoast Dome (now Tropicana Field), where he was involved in the construction and opening of the dome in 1990.
Jim, who earned a degree from Loyola University of Chicago in 1984, is Annual Seminar Vice-Chair of the Stadium Managers Association. He currently serves as Chairman of the USS Cleveland Legacy Foundation and on the Boards of Directors for the Bob Feller Act of Valor Foundation, Congregation of Saint Joseph Ministries, the Historic Gateway Neighborhood Corporation, and the Downtown Cleveland Alliance.
Jim and his wife, Sue, reside in Westlake, Ohio and have two daughters, Kelly and Erin.